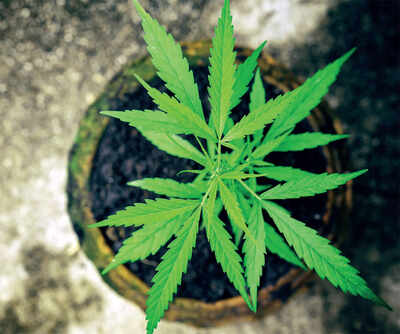 Drug abuse among minors has always been a concern to society. With some drugs legalized, accessibility is easy, cannabis being a major lead Let's see how cannabis affects kids when they first start to use it.
Whilst cannabis is not the most hazardous of drugs, as compared to the likes of cocaine and heroin, it has a lot of harmful effects. Most people still tend to perceive the drug as a benign substance since it's known to be used for medicinal purposes. Cannabis, a greenish-gray mixture of dried flowers of Cannabis sativa, goes by a vast range of slang terms, Mary Jane, pot, weed, hashish, marijuana, herb, etc.
It is by far, the most widely cultivated, peddled, and abused illicit drug. Statistics by WHO reveals that approximately 147 million people, which is 2.5% of the world's population, consume cannabis. It also shows that in the current decade, cannabis abuse has heightened more rapidly than cocaine and opiate abuse. Canadian youths have one of the highest rates of cannabis use worldwide.
How does cannabis affect kids when they first start to use it?
There are different methods of taking the drug, you can inhale, smoke/vape, or use as an ingredient in food or tea (edibles). No matter how you use cannabis, it will definitely cause effects on your body. The effects of cannabis are often immediate, long term effects depend on how much and frequently you use it. Read on to see how consumption of cannabis affects the body systems of minors once they start using it.
Circulatory System.
Tetrahydrocannabinol (THC) moves from the lungs into the bloodstream then throughout the body. Within minutes, your heart rate increases. That rapid heartbeat can put children at a high risk of developing heart diseases that will in the future automatically make them vulnerable to heart attacks.
Central Nervous System (Brain).
Psychosis is a medical term that applies to symptoms involving losing touch with the real world, such as paranoia. Teens who use marijuana are more likely to be diagnosed with psychotic mental conditions such as schizophrenia. THC prompts you to have impaired judgment, causing changes in the way you process information. Lack of judgment will make these children indulge in other activities like sexual acts which in turn leads to many crises.
For teens, using cannabis at this age when their brains are not yet fully developed, it can cause a long-lasting impact on memory. As neurodevelopmental continues until at least in the mid-20s.
Research suggests that teens who smoke weed are most probable to encounter a drop in their IQ when they get older.
Respiratory System.
Marijuana smoke contains carcinogens, it is, therefore, likely to increase the risk of children developing lung cancer. Its smoke is also made up of toxic chemicals that irritate your bronchial passage.
If the kid has underlying respiratory conditions like asthma, cannabis intake will aggregate the illness.
Immune System.
THC adversely affects the immune system and may damage it, as shown by studies involving animals. This makes the user more vulnerable to illnesses.
Other side effects.
Addiction.
Statistics reveal that about 1 in 6 people who begin using it in their teen years, and 25% to 50& of those who use it on a daily basis become addicted. Addiction will cause the teen to become over-dependent on the drug.
Drug Testing.
People who use marijuana do not get the jobs they want since many employers often test for drugs during the hiring process.